Cryptocurrency Guide
Satoshi island might become the Crypto capital 
Satoshi island might become the cryptocurrency capital 
A private South Pacific island that is cryptocurrency focussed announced that after its development of two years it is almost ready for launching one cryptocurrency hotspot to become the world's virtual currency capital.
Satoshi Island is planning to become the first economy in the world that is blockchain-driven. The chief architect of this planned private community, James Law joined Cheddar for discussing all visions for the prospective cryptocurrency capital of the world and ways of bringing it to life. 
For people who wish to reside on this island, James mentioned to them that they will be capable of purchasing land or home and also design their dwellings not only in real life but also through the metaverse. It has been scanned digitally. He also said that they already have an ultimate digital twin in their metaverse. Moreover, it is also expected that citizenship apps will be launched through NFTs.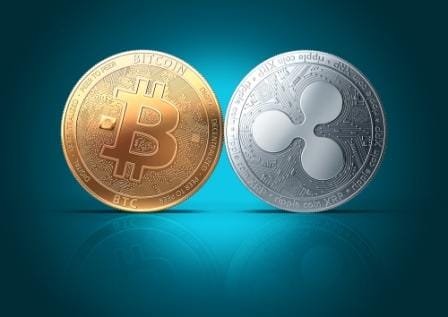 About Satoshi Island
By buying these land NFTs, any holder will get a corresponding physical land title. 

They can use it to select any ways of developing their property in Vanuatu's South Pacific nation.

Smart homes known as Satoshi Island Modules are almost ready to get shipped in for usage as offices or homes.

Such unique NFTs will be enabling any purchaser to not only buy but also sell their real estate. 

They will have the option of holding a more conventional ownership form as a property token that will offer them physical documentation on Vanuatu's official land registrar. 

After the Vanuatu Ministry of Finance's approval, the island will get built on the main fundamentals underlying the blockchain that includes a completely democratic system aiming to become the initial real-world cryptocurrency economy and blockchain-dependent democracy.

It also has laws and development processes that are cryptocurrency-friendly. 

There are many locations worldwide that are cryptocurrency-friendly such as El Salvador which became the first country to qualify Bitcoin in the form of a legal tender.

This Island is mainly designed for all cryptocurrency professionals and fanatics globally for innovating and collaborating.
A new development in NFTs
Satoshi Island has taken the next step in NFTs evolution.

They have introduced a new way of turning digital ownership into a physical one.

Any individual will be able to own one island piece if they acquire land NFTs of Satoshi Island.

It will be entitling holders with similar rights as that of a physical land title holding.

The owners of land NFT will be able to develop the property with the private apartment complex or homes and select to live in them.

They can also lease them to any other new Satoshi Islanders,

All NFTs can be purchased and sold without any hassle and complication related to conventional real estate transfers.

However, for people who will be preferring a more conventional ownership form, all NFTs can get converted into another type of new token known as NFPT or Non-Fungible Property Token.

After converting to NFPT from NFT, Satoshi Island Limited will be helping the holder to turn their digital right to physical documentation on Vanuatu's official land registrar.

The NFPT was only conceptualized for usage on the island.

But all intellectual and technology property associated with the process will be accessible freely under the open source license to all private companies and governments that see the benefit in this application. 
The real metaverse
Satoshi Island is a reallocation. However, a metaverse is also there.

It gives people the chance of exploring a virtual island replica.

In the metaverse, people can watch all the development progress that happens on the real Satoshi Island.

Any landowner can make use of this virtual island version for designing their homes online and then finalize the real-world builds. 
Decentralized democracy of the real world
It will be well governed in a true democracy by all its residents that is blockchain-built.

People's representatives will get fairly elected and there will be transparency.

Every Satoshi Islander will be getting an opportunity to have their opinion heard. One NFT means one vote. 
Conclusion
Satoshi Island has recognized cryptocurrency as their exclusive currency form and millions of commercial and residential lands are represented by NFTs. This cryptocurrency-focused island is welcoming people and companies who are part of the cryptocurrency industry to join their first wave.