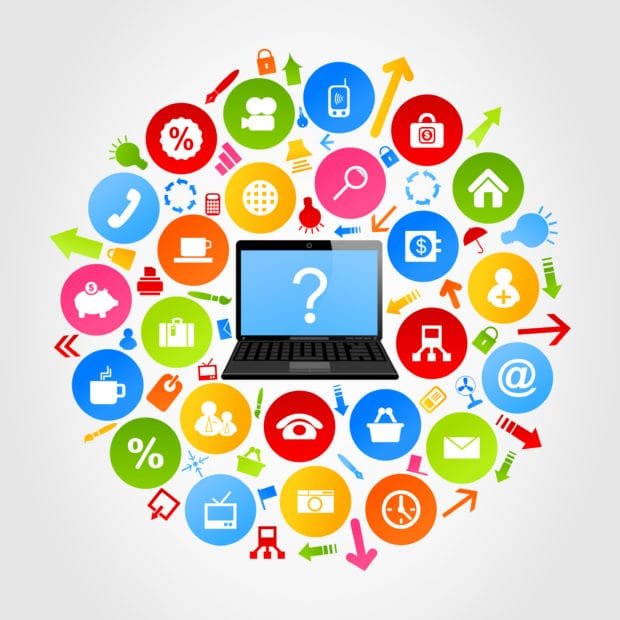 In this topic we are talking about  most useful top 10 marketing websites for marketers. These sites will help the marketers to stay with the latest marketing trends.First of all marketing websites are essential for any marketer. Also successful marketers are need to be up- to- date in their work through continuing in learning, and they need the latest in marketing. In this topic we will discuss these most useful top 10 marketing websites.
Digital Marketing , what is it ? for beginners and marketers
Digital marketing analytics in your business marketing
The Most Useful Top 10 Marketing Websites For Marketers
1- Mashable:
Mashable is one of the most known and popular marketing websites. It combines between digital marketing and communications. Also it includes the latest social media trends and other interesting popular content on the internet. Furthermore this is useful when the marketers want to join conversations and stay relevant too.
2- Marketing Profs:
Marketing Profs is a website for selling courses, and there is a payment for subscription to read the basic things . Also it is a good as an educational platform . It includes education for modern marketers with quality podcasts, articles, marketing guides and video tutorials. Through it any marketer can have access to practical  instructions for topics like marketing measurement and engine marketing.
3- Marketing Technology Blog:
Marketing Technology Blog is useful for the marketer that wants a long future in the marketing. It includes breaking news and reviews for marketing solutions. It will help any marketer to be up to date with the latest marketing technology.
4-Content Marketing Institute :
The Content Marketing Institute is a good resource for marketing. It contains online training, original research, e-books, white papers, and blog posts about the successful marketing. It includes virtual events and free webinars too.
5-Advertising Age:
Advertising Age has continued for a long time. It involves all the aspects of marketing. It also concentrates on exclusive sections on B2B marketing, agencies, and digital marketing too .
6- Marketing Sherpa:
Market Sherpa has one of the most robust kinds in marketing data, and it is for the public. Also it aims at giving marketers the statistics, and instructions to them.It is established in 1999.  It published many and many charts, blog posts videos, webinars, and publications events. Its name  backs to the Sherpa of Nepal who guide climbers up Mount Everest. Furthermore It contains a good and intelligent marketing content. Marketing Sherpa is a good to know for proactive and analytical marketers.
7- Growth Hackers:
It is a good website for any marketer. It can lets users submit and vote on content. Through this website the marketers can read the most interesting and smart contents.
8- Copy Blogger:
Copy Blogger is a good and useful marketing website for marketers. Furthermore, It is a popular blog, and has all types of copy writing.Copy Blogger provides articles and also advice for the strategies of marketing.In addition to that it has many things like e-book, articles, webinars, in addition to seminars, and active forum.
9- Smart Brief marketing:
It  makes any marketers know about their industry news via e-mail. The daily updates is summaries of the day's, important headlines from hundreds of media and publications. Furthermore Smart Brief lets marketers finish their daily reading faster.
10- Kiss metrics Marketing Blog:
It is a famous analytic website . It offers a wonderful insight too. So any marketer can get tips on every thing from copy writing to e- commerce, A,B testing, social media,etc.
For more information about marketing websites watch this video