Having a website and earning it is one of the most important and popular ways to profit from the Internet. In fact to make your own site. You need a great deal of time and effort. Compared to other ways of profit from the Internet. And above all you need a great deal of tools and services. Everything you want will be found in Google tools and Google services. The Google will not make you go away go away. Through this article, I will review with you the most important Google services for each site owner.
The most important Google services for all webmasters
Free blogging service Blogger
Most of those who read this article know, what is Google's blogger service. For anyone who does not know Vbloger is a free service provided by Google. Through which you can build your blog in a simple, simple and free way. Because Blogger is a Google-owned service. Expect to get the best results in the search engines. Compared to other free blogging services. This is of course if you can provide good content.
If you have your own blog or site, you do not know how to monetize it. Google also offers you Google Adsense. Which you have an account with. You can get ad codes that you place on your site. You get a commission whenever a visitor to your site clicks on these ads.
It is a special advertising company through which you can buy your site visitors with a high level of quality and targeting. If you have a financial surplus and want to invest in your website marketing, there is no better Google Adwords to even shop for your site through.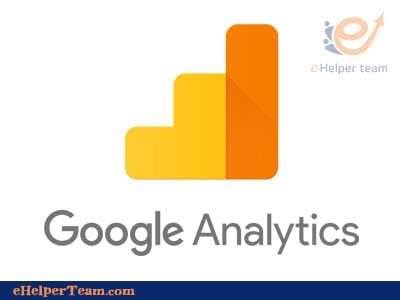 This is one of the most famous Google services for every site owner through which you can learn a lot and lots of analytical data for your visitors. Such as daily and monthly visitors. And the source of visitors, whether coming from search engines or from one of the sites Media Media … etc. You can also see the geographical distribution of all visitors to your site, and the devices used by visitors to visit the site. It also has lots of other analytical data, from which you can make decisions to improve your site and improve its performance. And then get more visitors.
One of the most famous and famous Google services through which you can know the monthly search rate for each word or key phrase. This tool is very important to you as a site owner, through which you can formulate the content of your site in order to comply with the words or phrases research most searched. The fact is you should use the same keywords, used by Google users.
Webmaster Tools This is another tool provided by Google for webmasters. Through it you can see the rate of crawling your site by Google spiders. Knowing if there are problems with a page on your site hampers good crawling by Google spiders. This tool also gives you data on pages indexed by Google. It also shows you if your site has security problems, or content issues.
With this tool you can choose many topics that are related to your site. And then every day or week based on your choice. This tool will send you messages from all the sites that have recently spoken about this topic you have already selected.
For example, if you have a dog training website, you can include this word in Google Arts and choose to send messages every week. This tool will incorporate all or most of the sites dealing with dog training topics. The importance of this tool comes in a very high degree, as it makes you identify the leading sites that are related to your site. You can also get to know the most important news about your site. This will make you aware of everything that is happening around you and always have the information you need in a timely manner.
This tool allows you to measure the speed of your site on computers and mobile. Just copy your link in the rectangle of the tool, and click Analyze and this tool will calculate the rate of your site speed of 100 degrees. Not only will this tool also make a list of the most important elements or aspects that you should modify, so that you can greatly improve the speed of your site.