Digital Marketing Agencies
Trending
5 Ideal Digital Marketing Channels That Could Help Increase Your Revenue 
Digital Marketing Channels That Could Help Increase Your Revenue 
Many entrepreneurs invest in digital marketing strategies as it helps businesses achieve revenue and visibility of their goals through online platforms.
But, some entrepreneurs lose a lot of potential clients because of the lack of knowledge about the proper digital marketing channels they could take advantage of.
In digital marketing, there are two things you must consider: your target audience and the right online channel to showcase your products or services. These could help you potentially increase your profit and grow your business if done effectively. 
That said, here are five digital marketing channels you might want to consider: 
Blog 
Creating your website or blog is an effective way to drive more sales. When you make a blog post intended for your business, remember that one of your aims should be to rank higher in search results so potential customers can easily access and see your products and eventually convert them into sales. To do this, you need to know the power of Search Engine Optimization or SEO.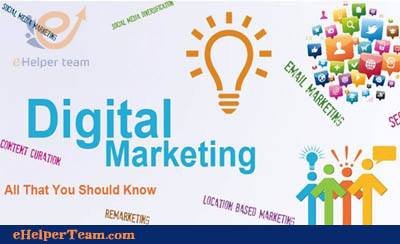 SEO is a strategic way to help create potentially high-ranking blogs by using keywords or terms that netizens frequently search for. If those words fit with the ones found in your business blog, you'd likely get your site into a higher ranking position and have a bigger audience. 
Thus, ensure the topics you post on your website are interesting, factual, and reliable. Have a well-structured format, preferably conversational and easily understandable, so your readers can grasp what you're trying to say. Australia-based entrepreneurs use SEO in their blogs since it effectively converts online exposure to sales, making companies offering SEO services in demand too. 
In the US, a survey showed that only 49% of small business owners invest in SEO strategies, thinking they are doing nothing useful and opting for paid advertising instead. But the downside is it's expensive and is only a short-term solution, making it not beginner-friendly for startup businesses. Thus, entrepreneurs must invest in SEO, even though it may take a few months to see some progress, as these results could provide stable website traffic and longer brand visibility. 
Hence, if you don't fully understand yet how SEO works, hiring a specialist or a local marketing company can work wonders for you. If your business is based in, say, one of the cities in Australia, it would be great to hire a digital marketing company in Sydney, Perth, Melbourne, or any reputable marketing company in your city that could offer SEO services to guide you and improve your visibility. 
Social Media 
Social media is one of the most powerful places to market your business. With the large reach of social media, your brand could get people to start talking about what you offer. 
Some of the most visited social media platforms are Facebook, TikTok, Twitter, and Instagram. These four are great places for showing your products through eye-catching photos and engaging captions. 
Additionally, this channel allows fast communication between the brand and its potential customers. Creating engaging content through social media could bring your business up, especially as most people now spend time on their phones to check trends and get information. 
Email 
If you think traditional email marketing is out of trend, think again, as this marketing platform is still an effective way to reach out to customers, and nurture leads. Also, it's a compelling way to engage with your possible customers. 
Email marketing is more effective if you create personalized content for each event. The more you email your subscribers with in-store updates like promos and discounts, the latest trends, and constantly connect with them, the more effective the strategy will be. But before doing this, ask for consent from your customers if they give you full authorization to send them emails. Once they become your subscribers, it will be easier to reach out to them, so make sure your emails are engaging!
Influencer Marketing
If you know anyone famous with hundreds or millions of followers, try to tap on them and ask for endorsement with your brand. This kind of strategy is what is now commonly known as influencer marketing. 
Influencer marketing is when a brand pays a famous person to help them create brand awareness through an online platform. This setup is not limited to celebrities since influencers are categorized into macro-influencers and micro-influencers. 
Macro-influencers have at least forty thousand to a million followers. On the other hand, micro-influencers are the ones who have a range of one thousand to forty thousand followers online. 
The content influencers post on their social media platforms could attract many fans since the endorsements show that the people they admire are using or recommending a product. Thus, becoming a successful marketing strategy as a whole. 
Video Marketing 
Nowadays, many people are turning to videos to gain valuable information. Videos that are direct to the point and short are one of the things people look for when viewing videos, so make sure you take note of this. 
You could easily post a video on almost every website online, typically on one of the most famous video-sharing websites and applications, Youtube and Tiktok. Video marketing is a powerful way to attract potential customers and increase your revenue because you can be as creative as you want when you shoot your videos, edit them, and then publish them.
Contents could range from product launches, how-to videos, expert recommendations, testimonials of people who have experienced using your product, vlogs, behind-the-scenes, and more! You could think of more creative ideas, to begin with, in targeting your intended audience. As a result, your brand awareness online could be converted into valuable income in the future. 
Final Thoughts 
You could use many marketing strategies for your business to flourish, one of them through digital marketing channels. Marketing your services and products with the right audience and online channels could help your revenue, increase your brand awareness, and much more.