Hosting Tutorials
The top kinds of Internet Host Service Email and web hosting service
In this topic we are talking about The definition of Internet host service. We will talk also about the top kinds of it .
The definition of Internet Host Service:
It is a service that runs internet servers. It allows individuals and organization to serve their contents to the internet. There are many types of internet hosting service , but here we are talking about two types of it.The two types of internet hosting service:
1- Email Hosting Service: 
 It runs email servers. It offers premium email in contrast with the advertisements that support free email or free web mail. Email hosting service is important and useful for business that has small and medium size and email users. On the other hand, large enterprises run their own email hosting services on their own by using software like Microsoft Exchange Server or PostFix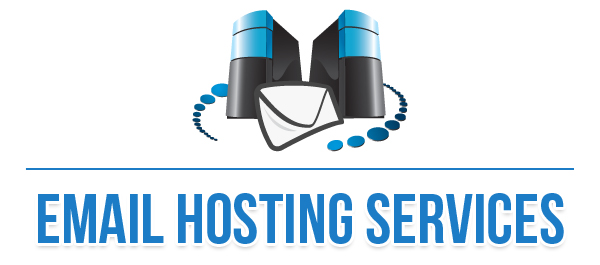 How to set up email at your own domain name
2- Web Hosting Service:
It allows individuals and organizations to make their website accessible via the internet. It is very important for any online business. Web hosts as companies provide internet connectivity.  they also provide a space on server that clients can own. Web hosting service has many types. In this topic we will talk about these types.
The types of Web Hosting Service:
1- Shared Hosting Service: It is a service where many websites are on web server can connect to the internet. It comes with all the necessities like email clients, website builders, word press hosting, etc. It is suitable for small business websites.
2- Dedicated Hosting Service: ( Managed Hosting Service) or ( Dedicated Server) are  another names for it. It allows the client to lease a complete server that is not for anyone else. It is more flexible than shared hosting. Through it clients can control and customize the software and computing operations, but they don't have access to the server hardware.
Web Hosting compared and How you make right choose
Kinds of Dedicated Hosting Service:
There is  a complex managed hosting. It is a level of dedicated or managed hosting service. Complex managed hosting concerns physical dedicated servers, hybrid server and virtual servers with many companies. These companies choose a hybrid hosting solution which is a combination of physical and virtual. Beside complex managed hosting, there is also standard managed hosting. They have many similarities, but there is one difference. This difference is the level of administrative and engineering support that the customer pays for. The customer pays for them because of the increased size and complexity of the infrastructure deployment. The provider runs server management like security, IT support, storage and memory . Dedicated hosting service is useful for large, complex and high traffic sites and applications.
( VPS) is the abbreviation of Virtual Private Server. In VPS hosting service the client has his/ her own space on a physical server that is partitioned into multiple private environments. The others may be on the same physical server as the client. The client has his/ her own space alone and doesn't share resources and bandwidth. Like dedicated hosting service it allows the client to change server settings. Install software, add users and can turn the server on and off. VPS hosting service is suitable for the client who want his / her own server space and resources, and be the controller over them.