I'm giving you a rundown of my step-by-step high quality backlinks building strategy that I use for brand new websites of course. This strategy isn't going to be for every single website and needs to be optimized around your specific site. A really powerful technique that I've used to rank websites into the hundreds of thousands of visitors per month. so the only further ado let's jump into it so.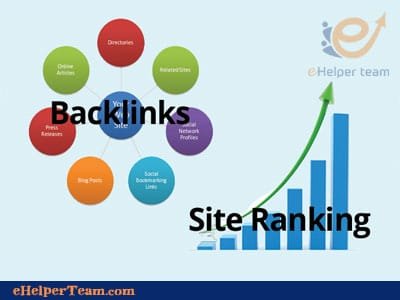 How to build high quality backlinks
Before we actually get into the current strategy that I'm using and have been using several months. How to rank brand new sites. We're first of all going to actually have to ask ourselves quite a few questions.
How many backlinks can my domain handle? 
Domain Age
Existing Links
Competitors Links
domains it's going to take a little bit of a longer approach to be able to build out backlinks. You know probably building like one link or two backlinks a day maxximum. You can't do the ten links or so in one day that I have done in the past with a pre-existing authoritative and aged domain. You have to also look at the existing links that are already on there in case. You want to have a look at how much anchor text your page or your domain has already. As always have looking at your competitors links to your competitors have active link people doing profiles to actually continually build links every month or every week.
What Type of Backlinks Should I Be Building?
White or Black? (or abit of both?)
What will it take to outrank?
What kind of links are actually going to be building? Which is our next question. Do you need to build white-hat backlinks you need to a black -hat backlinks or maybe a bit of both. Is this a client website is it an e-commerce website that you own. Is it an affiliate website. What kind of links are your competitors using. What will it take to outrank those competitors as well as what aunt sex would you be using. This is probably the most important one. If your domain has pre-existing links then make sure to kind of analyze and work out in terms of the percentage ratios. How many and How much percent of the anchor sex ratios is currently taking up by branded terms other terms etc.
Cessful competitors have got on their websites. So essentially just go to a chaps or majestic export their links and then do some quick math in Excel to figure out what kind of sex ratios. They're using obviously. It's not going to be completely accurate when you do it with a chips and majestic. But if you kind of combined all those linked checking data together it should be pretty accurate in terms of what access ratios. They're actually using now in terms of my actual link building strategy. I've been using this now for over a year to actually rank some pretty big websites.