SEO Tutorials
Plagiarism: The worst practice to Your Own SEO Efforts
Plagiarism: The worst practice to Your Own SEO Efforts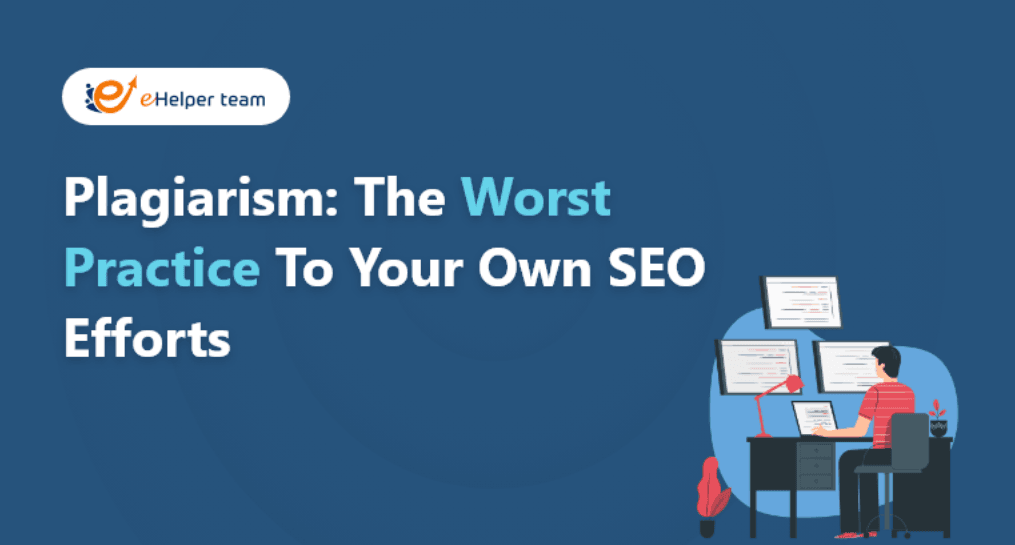 SEO is the most efficient technique to get your website, product or blog ranked in a higher position. 
Without effective SEO strategies, you cannot even imagine being part of the top results of search engines. 
Actually, SEO or Search Engine Optimization is to make your platform optimized. In this task, an expert should have to adopt some specific methods. 
In recent years, it has become more important than ever. The reason is the advancement in the algorithms of search engines.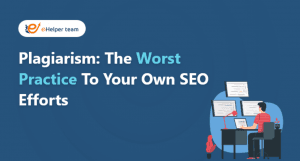 Hazards for SEO
Being an expert, you have experienced that your website is not able to rank in higher positions. Although you have implemented your SEO techniques properly. 
Then what is the actual issue behind the de-ranking of your website? 
Also, you should examine what is the main hurdle that is not letting your website go on the higher positions. 
In the upcoming sections, you will know about such an important factor that you should avoid. 
By reading it till the end, you can rank on higher positions of the search engine. You can easily push the placements of your articles or blogs quickly. 
Plagiarism is the main factor that may harm your ranking method. It is something that you copy from other websites or platforms. 
Image Source (https://paytowriteessays.com/)
For instance, you have a writer who is only doing copy-paste of the articles from other websites. You are going to get plagiarism in your work. 
So, Plagiarism is a specific way to steal other's views about a specific topic. 
You pick other views and paste them by claiming that you are the sole owner of them. 
You are going to face the worst results from such actions. Due to its bad effects, you cannot boost up your audience.
It means that your articles or blogs will not be ranked in higher positions. All in all, you should avoid this act and try to create unique content. 
How to write powerful content?
It is obvious to get a writer who has the potential to write unique and authentic content. 
A writer should have to write his ideas without copying anyone else. No doubt, you can read about other writer's views that is the basic part of your research. 
But you should not have to copy something from another's website. It will create problems while you try to rank on the first positions of Google or other search engines. 
In addition, you should not be able to implement SEO on your website precisely. 
That is why you should have to write your own content with your own words and ideas. Keep in mind that you should have to be creative for writing the best and unique content.
 In addition to unique content, you should avoid boring and dull writings. 
After doing proper research, you should make a unique and attractive outline. It will enable you to write in a pattern. 
When you have a proper outline to work on, you can easily write unique, attractive, and engaging content for your readers. 
It will keep your readers attached to you for a longer time. In short, you should write powerful, engaging, and unique content for your website.
It will boost your SEO strategies and help you to rank on the higher positions easily. 
Check Plagiarism Quickly
Plagiarism checker is the tool to compare files with millions of articles and blogs over the internet.
Such tools will check your writings and tell what matches you are getting with others. 
By comparing your writings with them, you will be able to analyze what you have to do next for unique content. 
It is impossible to check your work matches over the internet manually. For all such cases, you need a plagiarism-checking tool.
It will do your work within few minutes and help you to complete your work within few minutes. 
Almost, a plagiarism detector will tell you 100% authentic outcomes from your work. It will tell you what you have to change for being unique. 
After complete checking, the tool will highlight your lines or paragraphs that you have to change to avoid plagiarism. 
Further, you will get your work done within a fraction of seconds. In this way, a plagiarism detector will do work in few minutes that may human takes days or weeks to complete. 
How does Plagiarism Checker work?
The checker will scan the given text and compares it with millions of online resources available over the internet.
Although the process seems to be longer it is not time taking enough. 
You will get your report within seconds after a complete comparison of the content. Now, you can easily change or paraphrase your lines for which you have found matches.
It is a super simple process when you are using the free plagiarism checker to check the originality of your work.
The checker generates the plagiarized text report along with the percentage of unique and plagiarized text within a fraction of seconds.
The Final Note
By using a plagiarism checker, you can easily avoid the worst practice for effective SEO. It will enable you to work fast and with confidence. 
So, you will be able to implement SEO techniques on your platform effectively. 
Now, you can rank on higher search results for any search engine. In the above sections, we have done complete research to guide you about the worst practice to your SEO techniques. 
You would not be able to get your desired results without avoiding this factor.