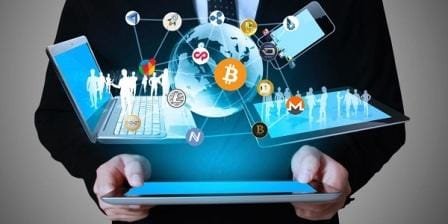 Earlier in the day on January 21, the cryptocurrency market saw a slight corrective move, as the market value of all cryptocurrencies. Including the currency of the Rippel and Cardano, declined.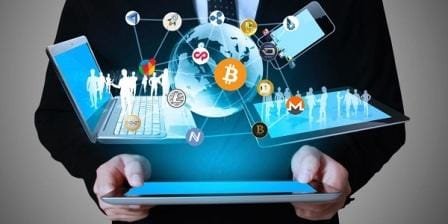 drop in price forthe Cryptocurrencies
While the market value of major currencies such as bitcoin and Ethereum declined by a relatively small margin. The value of both Rippel and Cardano decreased by about 10%.
Since the major correction last week. Rippel's market value has struggled to recover and to try to exceed $ 80 billion. At its best, the market capitalization of the $ 150bn. Approached the Ethereum currency, easily surpassing the second largest currency after Bitcoin.
However, since the correction, the ripple has suffered from a week-long recession. Cardano, which at best reached $ 32 billion on January 3, has not rebounded to more than $ 20 billion in the past week. And has struggled to achieve half of the market value of the currency.
Cause of drop in price for the Cryptocurrencies
Many analysts have recently attributed the simple correction of cryptocurrencies to what happened in the South Korean market from decisions issued by the Cryptocurrencies platforms that prohibit foreigners from trading cryptocurrencies.
South Korea's third-largest currency trading platform, told its customers that foreign users would not be able to deposit or withdraw any Korean won on local currency exchanges once the AML system was in place.
It is difficult to gauge the impact of the Cryptocurrencies ban on foreigners initiated by the South Korean government on the global market. Since the majority of South Korean investors and currency traders are citizens of the country.
Thus, it is unlikely that banning foreigners from trading in the local currency market could cause this simple global correction. The government has announced since December 14 last year. That foreigners will not be able to trade Cryptocurrencies in the domestic market.
What will happen in the market?
Currently, South Korea has disabled domestic investors' ability to open new accounts. Investors who opened accounts before January 2018 are trading. By the end of January, trading platforms in South Korea will start accepting new users and opening accounts for investors. By the end of this month, over the next two weeks, a wave of investors from the traditional finance market is likely to invest in the Cryptocurrencies platforms. Which will increase the volume and value of currencies. In the short term, in the next few days, cryptocurrencies are likely to continue to fall. Most people in China and South Korea have sent the money abroad or have disbursed it locally by withdrawing funds from bank accounts and from their digital holdings .