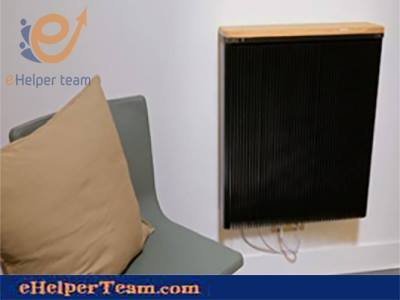 Qarnot has a cryptocurrency heater to warm up your home. We are in cryptocurrency age, and cryptocurrency coins mining became very important for many people. Proof of work ( BOW) like Bitcoin, Ethereum use amount of energy, and consequently having an enormous amount of waste heat. Qarnot is a company that has a way to make that waste heat to be heating under control for your home. In this topic we are talking about Qarnot has a cryptocurrency heater to warm up your home.
Qarnot has a cryptocurrency heater to warm up your home
Qarnot is a french company, and it unveils a cryptocurrency heater. It is a new computing heater. The heater features a passive computer inside, and this computer is for cryptocurrency mining. Its name is QC1 ( crypto heater). The heater QC1 can warm up your home or office while it mines cryptocoins. Also It has a cryptocurrency mining rig, and this rig produces heat for warming up. This rig can mine many of cryptocurrencies like Ethereum, Bitcoin, Litecoin, and others.
The nature of work in QC 1
QC1 has specs include dual AMD grafics processing two GPUs  Nitro+ Radeon RX 580 with 8 GB of VRAM 60MH/S at 650W . The heater uses the releasing heat that is from GPUs during mining  in warming up. QC1 mines Ethereum by default, but it can be in cofiguration to mine other POW- based cryptocurrencies like Litecoin. You can set it up in a few minutes through plugging an Ethereum cable. You can put your Ethereum wallet address in its available mobile app.  This app is to monitor your account,and configure the unit. In using this app you can control many functions of the crypto heater through this address. Also You can control the heater via a web app, and its capacitive touchscreen interface. Then you can have ethers on this address. Qarnot does not receive any coin, and you can have 100% of your cryptocurrencies.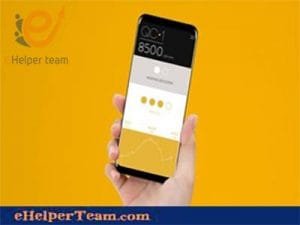 QC1 cryptocurrency heater
Fans or hard drives lack make Qarnot to have the system in QC1 to be perfectly noiseless. Qarnot heaters do not have hard drive, and depend on passive heating. You will not hear any fan noise in the background . Qarnot designed its new technology to disperse a comfortable heat. Also these technology is in fully integration with the best materials, wood, and aluminum. QC1 is for generating Ethereum. you would be able to mine approximately $120 in Ethereum per month in mining at 60 MH/S. Also by using QC1 you can mine other cryptocurrencies. With a price of $ 3,500 QC1 is expensive. Assuming cryptocurrencies like Bitcoin and Ethereum price still to increase although it could prove well worth the investment.
QC1 cryptocurrency heater benefits
One of the problems that faces crypto mining rigs is heat. The heat can reduce performance over time. QC1 uses the heat, and this heat is useful to get rid of the cold temperature in winter. It is a good utility for coins miners who want to decrease the electricity burden on their pocket. There is a require for a big upfront investment . Mining is harder if you have to pay the electricity bill. You need to heat your home in winter, so at the same time you can mine and heat your home.
Invest in Ethereum (ETH) currency today before tomorrow the future for it
Why can't mining Ripple unlike Bitcoin and digital currencies?