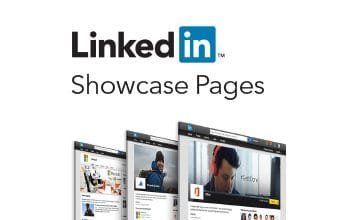 Let's know the steps which help us to create a LinkedIn Showcase Pages and also know some tips about making this page very perfect.
How to create a LinkedIn Showcase Pages
To create a LinkedIn Showcase page, you need to have your company's LinkedIn site, so you should first creating a LinkedIn company page then start to make a showcase page.
You can create a page in your company's account by following the next steps:
1- Log in to the admin centre of your page.
If more than one account is handled, make sure you sign in on your Showcase Page with the one you want.
2. Tab the Admin Tools Menu.
3- Then Choose Create Showcase Page.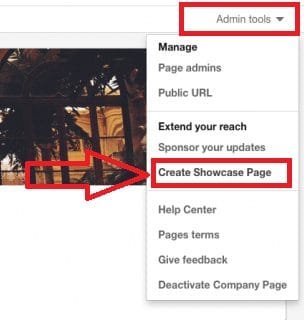 4- Write the Showcase Page name and put the public URL of Linkedin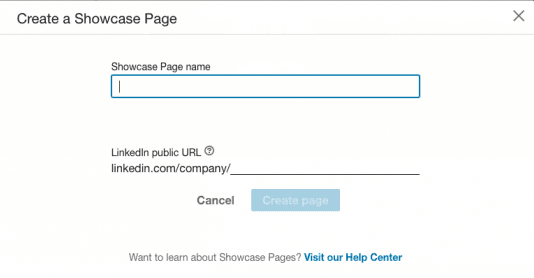 5- Upload the logo of Showcase Page, and put a tagline.
Make sure after every move you press Save.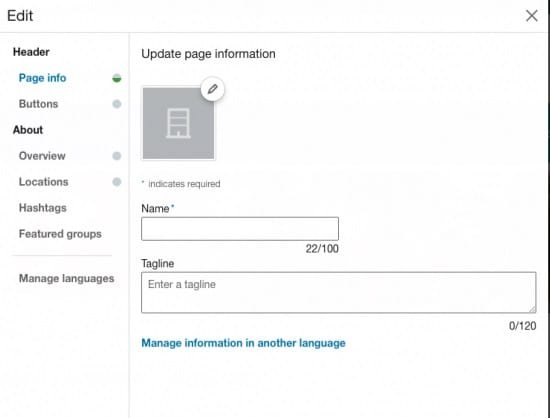 6- Attach the button to the page header
A Follow button for your parent LinkedIn Page is automatically proposed by LinkedIn.
The custom buttons you can choose include Contact Us, Password, Register, Visit the Website and Learn more.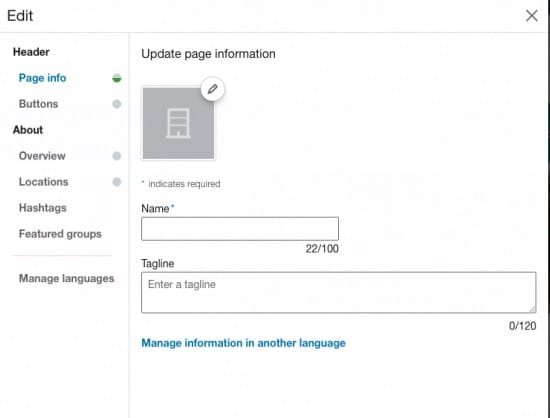 7- Full your summary to the showcase page.
In short, you may include a description of the 2,000 characters, website, telephone number and more.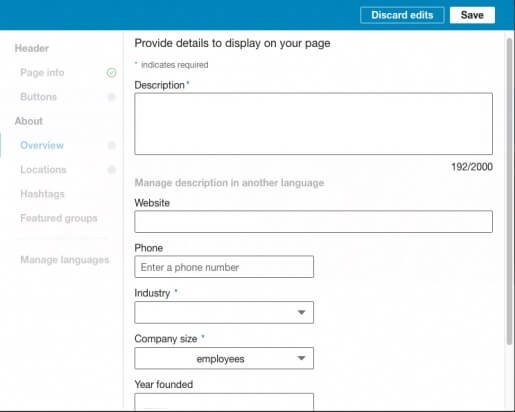 8- Fill in your location in its suitable field.
In short, you can only enter the required information or list several locations, according to the needs of your showcase page.
9- To add to your page, pick three Hashtags.
In short, these will appear in your Showcase Page's toolbar on the right.
You can also add up to ten groups on your page that you want to include.
10- Post the image of the cover.
The recommended resolution is 1536 x 768 pixels
Your LinkedIn Showcase page will be shown in your main business page's affiliated pages.
3 Amazing tips to create LinkedIn Showcase Pages
1- Choose a simple name
In short, if your Showcase Page title is not clear, it doesn't make a sense to have one.
Please be specific for your page's name.
It must not be difficult.
Of example, Google has multiple pages such as Google Cloud, Google Analytics, Google Partners and Google Ads.
Google has a high awareness of brands.
The smaller the company, the more detail you have, the more specific.
A good bet is that your company name should be included first and then inserted a short descriptor.
2- Say what your page is for
In short, a good name would encourage the representatives of LinkedIn to visit your Showcase Page.
A tagline to say what to do.
To explain the purpose of your website and the type of content you intend to share, use up to 120 characters.
On its Twitter for business Showcase Page, Twitter does a good job of this.
3- Select a strong picture
In short, a surprising number of screen pages ignore this and stick to the default photo LinkedIn.
Highlight your business with it, cover image with high-res (536 x 768px).
The brand is true.
The Creative Cloud Showcase page of Adobe has a bright, special effects enhanced image.
On a periodic basis post content in page-specific
Just because the Showcase Pages are an offshoot of your main LinkedIn site does not mean that it does not need a content strategy.
All these pages show an element of your brand, so just make sure that's done.
Please make sure you post on a regular basis.
LinkedIn finds that pages with content are subject to a 2-fold lift weekly.
Maintain 150 words or less as a copy of the subtitle.
You may want to share content from your home page from time to time, but it's only true if it.
Ideally, all members of LinkedIn will follow your pages, so twice you don't want to spam the same content.
You can make a sense of how much audience you overlap with using LinkedIn Analytics.
Source from HERE