The company "ONEm" has announced the launch of a new digital currency, called "M", in collaboration with a number of key developers of "Blockchain" and "CryptoCurrency". It is expected that this coin will pop a Bitcoin bubble.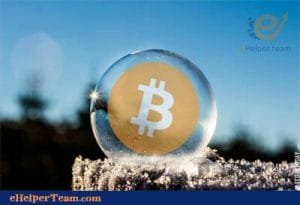 The features of new cryptocurrency "M"
1 – A new cryptoCurrency "M" will trade without the Internet
The company "ONEM" said that the new currency is Featured from other cryptocurrency currently available, Which has a market capitalization of $ 600 billion. Can be used and traded with or without the use of the Internet. Making it practically available to all mobile subscribers around the world.
2 – Target market value of the new currency "M"
Christopher Richardson, co-founder and CEO of "ONEm". The target market value of the currency m at the end of next year is $ 5 billion. And "ONEm" accounts for 30% of the total traded share. While the largest share is distributed to investors, SWEB service users, metal traders and traders.
3 – There are multiple uses on the ground
The company said that it is also characterized by the presence of multiple uses on the ground through the subscribers of the service, "SWEB" business. Which helps to multiply its value dozens of times during a short period after being traded in June 2018.
4 – With high security
According to the company "ONEm", the encrypted currency m is immune to high security. Where there is no room for hackers to access them if they are used away from the Internet. Because Internet loopholes represent a real threat to cryptoCurrencies.
The first issue of the m cryptocurrency and its initial value will be officially announced in April. The IPO is expected to attract large numbers of investors as they have access to markets outside the range of current digital currencies such as Bitcoin and others.
What Will Cause The Bitcoin Bubble To Burst