Although Instagram is one of the leading social media sites. But there are still some marketers who find it difficult to get analyzing Instagram traffic and statistics for their accounts.
The most important tools for analyzing Instagram traffic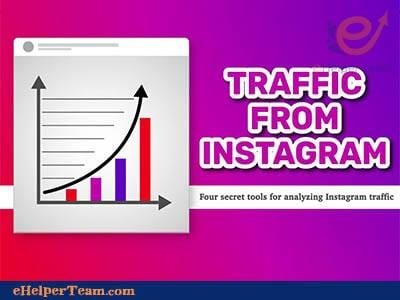 Fortunately, the Internet is full of solutions to this problem. There is also a wide range of free or paid tools to analyze your Instagram account. In this article 4 tools of these tools.
Autohash
This application is fairly new to solve the problem of selecting the appropriate Hashtag for each publication. It provides some Hashtags that you can include with your publications. After downloading the application, the user chooses the image that he wants to upload to his account, and then the application or tool analyzes it and suggests some appropriate Hashtags for this image. The tool uses a specific algorithm that allows it to recognize image elements without any user intervention. The tool gives very effective results suitable for purpose greatly. This application can be tested here Autohash
Iconosquare
This tool is a great starting point for analyzing and managing Instagram calculations. The tool analyzes the account on instagram and begins to display interaction, engagement, top followers, growth rate over time, and other very important criteria and metrics. You can also use the Account Management tool where you can schedule publications and save them as drafts. You can use the tool for free for 14 days and then you will need to sign up if you want to continue.
Klear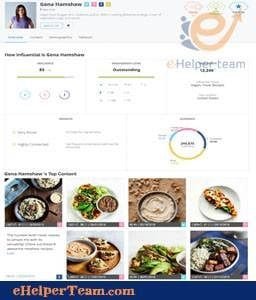 One of the featured tools also provides a free version with some features. The tool performs a thorough and thorough analysis of your Instagram account. Once you type your username, the tool will show you a lot of information and statistics such as the most popular content and publications on the account. And some demographic information on followers such as age, country, gender, etc. This application can be tested here Klear
Locowise
One of the Instagram tools that perform the same purpose but offers you some additional information related to timing such as the best times of publication and information about the growth of followers etc … The tool is not completely free, but you can try it for 14 days and then subscribe if you want. This application can be tested here Locowise
How To Measure Post Engagement and Website Traffic for Instagram Analytics