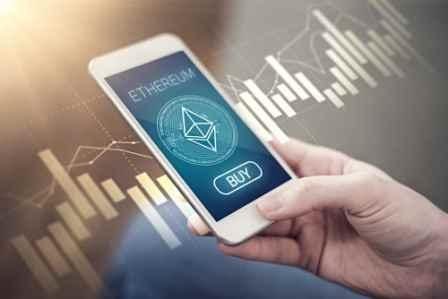 We offer you on this topic how to buy and sell Ethereum step by step. We rely on this guide to buy and sell Ethereum on the most convenient wallet to store Ethereum. And all cryptocurrencies based on Etherrium blockchain which is MyEtherWallet. this article on our site E-helper team.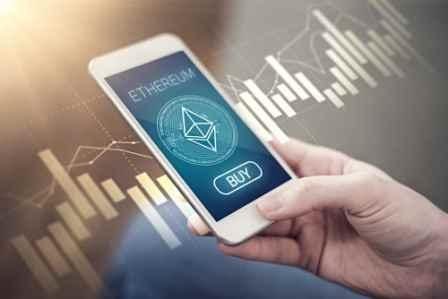 How to Buy and Sell Ethereum Step by Step
We will rely on this guide As mentioned above. That we will rely on the most convenient Ethereum storage portfolio, MyEtherWallet. In this way, we will explain how to buy and sell Ethereum through three processes.
see: Get started with MinerGate.com, a famous cryptocurrency mining pool
First: Create An Ethereum Wallet By MyEtherWallet
1. Visit myetherwallet.com and enter a password that is difficult to guess (but do not forget).
Note: If you forget this password you may lose access to your Ethereum balance.
Click "Create New Wallet".
2. Click "Download Keystore File". Be sure to read and understand the warnings.
It is very important that you keep this file in a safe place (external hard drives and / or USB key, for example).
After you're done, click on "I understand. Continue "
3. Now you will be given a strong unencrypted key for your wallet.
Note: Do not give this key to anyone. If you do, you can open your wallet and withdraw your available balance.
Consider saving your private key in a safe place, and then delete all traces of it from your computer. why? Because sometime in the future a computer may infect a virus, use a malicious program, or visit a website with an ad containing malicious code.
On the other side, these things will target the key to your wallet, and it's an easy way to open your wallet and steal your balance.
Then, click "Save your address".
4. You will now open your new wallet.
Select the "Keystore File" option, upload the file you saved in step 2, and enter your password.
Once you're done, scroll down the page to see the open wallet.
5. You will see a long string of letters and numbers under the name "Your Address".
This is the title of your personal wallet, which will send your balance from her.
Copy this address and keep it in a safe place where you'll need it soon.
Second: Buy the Ethereum on the Coinbase
6. Visit Coinbase Click the "sign up" button and fill in your required information (make sure your name is exactly as it is on your ID card).
To verify your account, you must provide a phone number, upload a photo of your identity card, and verify your credit card or bank account before you can buy.
Note: If you are using the bank account to buy Ethereum. The process is done quickly with a higher rate of deduction than when the bank transfer is used for buy. Which makes the purchase process take longer.
7. After verifying your payment details, click "buy / sell" in the top menu.
Choose "Ethereum" and at the bottom of the page choose how much you want to spend in the local currency and the number of coins you want to buy. Then click the "Buy" button.
8. You will be asked to confirm your buy

.
Press the "Confirm Buy" button.
OK! Thus, you have acquired some of the Ethereum.
Third: Send Ethereum to the MyEtherWallet
9. Click "Accounts" in the top menu, then find the Ethereum folder listed on the left.
Click on "Send".
10. In the "Recipient" column, paste the MyEtherWallet personal wallet address that you saved earlier in step 5.
In the Amount column, type how much Ethereum you want to send.
You'll find the "use max" option if you want to send it in full.
Click "Continue."
Coinbase may ask you to confirm with your password / phone. Follow the instructions until the Ethereum confirmation is confirmed.
11. After a few minutes, you should see Ethereum in your MyEtherWallet.
You may have to refresh the page and sign in to your wallet again.
12. You may wish to transfer your balance from ETH. that's easy!
Press 'send ether & tokens', then open your wallet using the KeyStore file and your password or private key. In 'To address', insert the wallet address to which you want to send the Ether.
Then type the amount of credit you wish to send (or press "send entire balance" to send it in full).
Click "generate transaction".
13. Verify that you have entered the wallet address and amount correctly and press "Send transaction".
On the window that will appear to you, click "Yes, I am sure! Make transaction ".
14. The transaction was sent. In the green box that appears.
click "View TX".
Finally, you will see a screen where you can confirm that the transaction has been completed successfully.
How about selling Ethereum?
You can simply reverse the order of tasks you have done in this directory.
see: Get started with MinerGate.com, a famous cryptocurrency mining pool