Viglink affiliate program has Become one of the best way to monetize your Outbound Links easily. Also affiliate marketing became a better way for bloggers, publishers, influencers or anyone who wants to make money. Viglink is one of the best affiliate programs for monetizing your website or blog. Here we are talking about one of the most easiest way to Start Affiliate Marketing.
What is VigLink affiliate program?
It is a Leading Link Monetization Website. Also it helps You to earn Money. It is with every outbound link on your Blog or website. It was founded in 2009. VigLink is a tool that helps in connecting many merchants with the affiliates. It has many products that identify opportunities for profits. These allow users to choose the method that is suitable for their platform.
The steps to sign up for vigLink affiliate program
1- Go to VigLink. After that click on Sign Up Now.  You will find VigLink sign up page.
2- Put Your Email Address.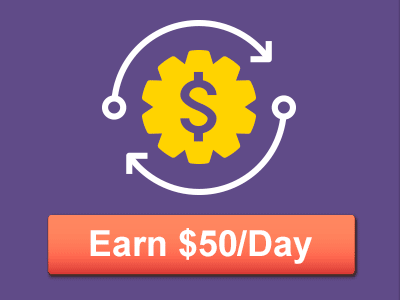 3- Check your VigLink Email in your inbox.
4- Click on the confirmation link.
5- put your account (password & contact information).
6- Configure your campaign (Campaign name, type, category and CMS you use). After that your signing up is done.
VigLink affiliate program Features
There are  many features concerning VigLink. These features are:
1- Link Conversion
2- Commercial Links Sharing
3- Performance Tracking
4- Link Optimization
5- Trends Explorer
6- Custom Integrations
7- Merchant Explorer
How can VigLink Work?
It is working with many merchants so they have many affiliate programs in their database. By signing up with them, their technology will scan your website and help you insert the suitable affiliate links into your contents. That will be automatic. When your customer clicks on the link and make a purchase, you earn commission.  you will get a commission whenever somebody clicks on the link. VigLink lets you to join them. Also it is for free because they'll take 25% of all your commission and you'll get 75%.
VigLink Advantages
1-  It has automatic link insertion
Instead of spending time searching for earning opportunities within their content, creators can have the focus on producing new text and media as VigLink takes care of making and inserting links. With the platform help, publishers can be sure that their customers are directed to advertisers who are relevant to them.
2- It has  the higher commission rate
It has a large number of marketers (more than 60,000). They can bargain with merchants for a higher commission rate sometimes.
3- It makes the affiliate marketers' work simple, and easy
VigLink makes the affiliate marketers' work in a simple, and easy way. It is by combining all the affiliate programs together in one place.
So you don't have to apply for each affiliate program individually.
4- It helps in publishers' content to earn money
VigLink helps publishers to be sure that their content is earning. Also it does this by scouring the website for links that are valuable. After every opportunity has been identified, the platform ensures that they take users to the suitable page. Website owners can continue in creating the content they like while making money from it.
5- It is an Influencer Network
Through VigLink, for the merchants it is a good network. It has more than two million websites and applications that are owned by big name influencers. Also by joining the network, merchants can tap and receive a high volume of traffic in their own sites.
VigLink Disadvantages
1- The limited advertising materials
If you are not working with merchants. you'll not have their advertising materials. In spite of being approved by VigLink, you should have the approval of merchants. You can look for the particular merchant's advertising materials online if available. Also you can take those available materials without their permission because you're advertising for them.
2-  You need to have a quality website 
To be approved in VigLink, and to take the advantages of it you need to have a quality website with real traffic . In case of having a little traffic in your website, you can be approved by VigLink. That's ok but you may not make money because you don't have enough potential customers.
3-  You will not have the control on the hyperlink you want
Through VigLink you will not have the control on what hyperlink you want to insert into your content. This because it will scan your content. Also it will insert it automatically. You will not have the control on your anchor text because VigLink will do it automatically.
GO : viglink.com
Get started and become an affiliate with SEOClerks.com affiliate program